317 Day
March 17 = 3/17 = 317 DAY!
317 Day Digital Edition
Get the 317 Day Edition of Midwest Leak Magazine featuring Parris La Dame and a look at all things 317 Day through the lens of a host of photographers that hit the scene across town to capture your #317Day experiences! Sign up below!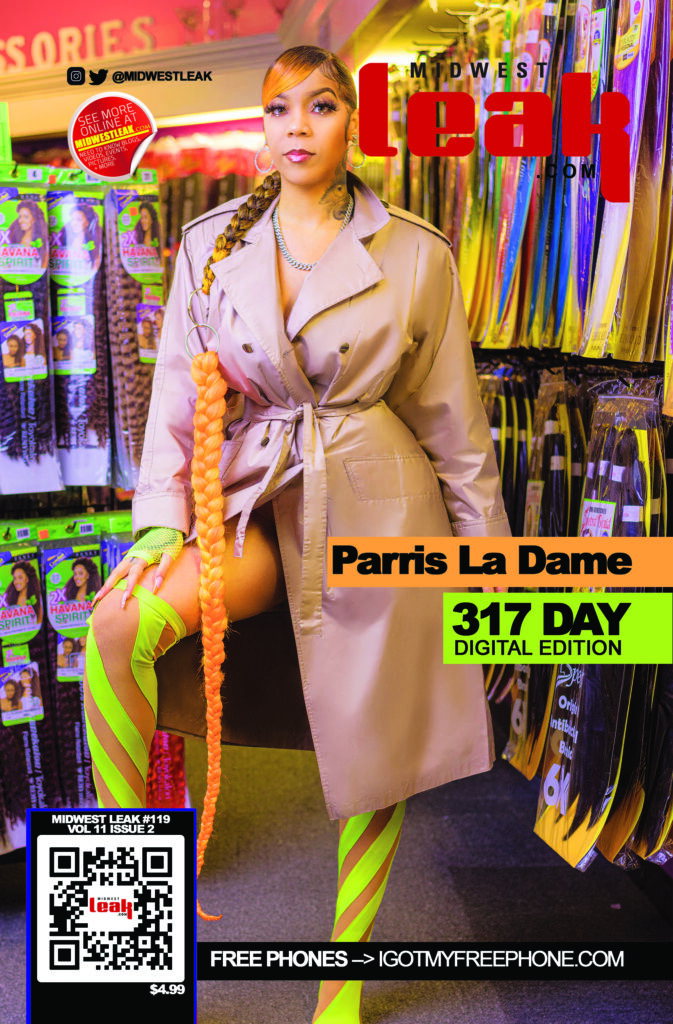 317 Day Challenge
Welcome to year 9 of the #317Day Challenge! Let's continue to shop local, eat local, and listen local! Support entrepreneurs of 317 on 3/17 and every day! Post your support of Indy entrepreneurs and entertainers with #317Day!
Want to submit a special offer for us to share?
Click below:
https://forms.gle/6CNU9veXkAp4tR649
317 Day Pop Up
What are your #317Day plans? Spend the day with us!
We're doing a pop up 11a-5p at Nap or Nothing, toasting to 317 at 3:17 with Jack Daniels, then heading to Mako for the inaugural #317DayMusicFest
Vendor Interest Form: https://forms.gle/fVvRyymHumh5uSon9
317 Day Festival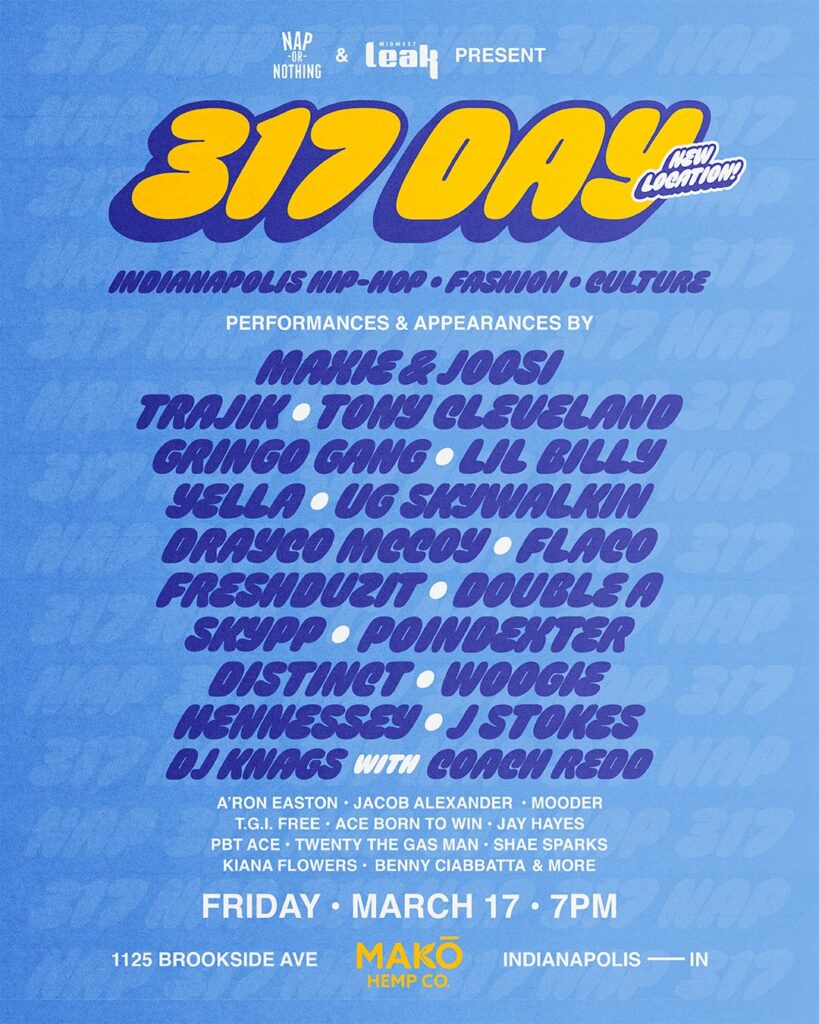 The 317 Day Music Fest will showcase a range of homegrown talent from DJs to artists over the course of the weekend. The celebration kicks off Friday at 7pm to midnight. The event performances are curated by Le'Deana of Midwest Leak Magazine and Maxie from Naptown and will be located at Mako 1125 Brookside Pkwy
Tickets: https://317daymusicfest.eventbrite.com
317 Day Ad Special
Our advertising specials for 317 Day are good until 3/19 and include:
$31.17 Business Card size ads
$100 Half Page size ads
$317 Creators' Club Content packages (half page ad in Midwest Leak Magazine, business content consultation and story telling content creation session)
Email [email protected] to schedule your consultation.
About 317 Day: A Brief History